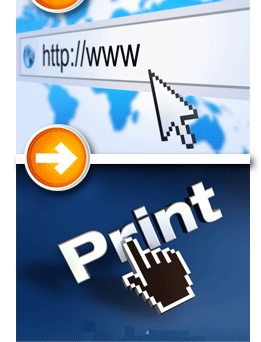 In today's competitive landscape, customers are demanding tighter turnaround times for their custom print jobs, regardless of run lengths, so your business needs to be accessible and efficient. Docuvision offers EFI's Digital StoreFront helps you meet this challenge with a dual-purpose Web-to-Print platform designed for the printing industry. It helps you to meet your diverse print communication needs for top line growth, while providing seamless print production. In addition, Digital StoreFront enables you to provide value-add applications, such as personalized print products and managed customer catalogs, to expand your offerings inside your current customer community.
When you select Docuvision as your vendor, you're choosing the right company to support this increasingly important aspect of your business. By utilizing our services, we will enable your company accesas our eCommerce software with a robust set of tools, powerful add-on modules, and flexible deployment options depeding on your requirements.
For an in-depth tour of what our services include, please call us at 888-440-0091.